Toholampi has an active cultural scene. The town organizes a wide range of cultural activities for people of all ages, including art exhibitions and theatre performances.
These events are often hosted at the Toholampi cultural hall – Kulttuurisali – that seats over 200 people. Audiences can also enjoy film viewings at Kulttuurisali from August to April.
Toholampi market square Lampin tori is the centre for many summer activities, such as a weekly live music event called Toholammin torisoitot. On top of that, Lampin tori has many other summer activities, such as the Toukomarkkinat fair, which occurs in the early summer.
Visitors can enjoy performances at Häkkilä summer theatre, which is located in the scenic Häkkilä museum area. The theatre has a covered stand that fits 200 audience members. The area is surrounded by the beautiful nature of rural Finland, including open fields and the Lestijoki river.
Non-profit theatre foundation Tohotuli teatteriyhdistys ry – founded in 1996 – manages the Häkkilä summer theater. Shows are performed between June and August. The local history museum is open on days when performances are organized and on other scheduled days. In the museum you can explore the culture in Finland, and especially local culture of Central Ostrobothnia.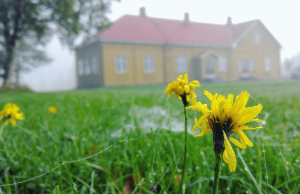 Pajamäki heritage center is located in Toholampi's historic town house where Finnish traditions meets modern life. The house is open in the summertime. Located in the village center, Toholampi's library arranges cultural events throughout the year, such as hosting visiting authors and displaying art exhibitions.
The Kanto Education Center offers opportunities for self-improvement and hobbies. The center operates in Kannus, a nearby town, and also in Toholampi. It welcomes students of all ages. Visitors can study music, arts and crafts, dancing, languages, and IT, just to name a few. They also offer exercise classes where you can improve your health and socialize with friendly people. Toholampi offers great opportunities for practicing music. For example, the Central Ostrobothnia Conservatory has been in operation since the 1960s. Local foundations and the parish organizes additional leisure activities in the area.
Activities in Toholampi
There are many opportunities for being active in Toholampi, everything from cross-country skiing to rowing and disc golf.
The wider Lestijoki Valley and its surroundings offer many hiking paths and the ability to enjoy the beautiful scenery of rural Finland. For example, the Lestijoki rowing route begins at Lestijärvi lake and runs through Toholampi before ending at the Gulf of Bothnia. In total, the route is 102km long and has over 50 rapids for rowers to navigate.
At Toholampi sports hall, visitors can play indoor sports games. The sports hall also organizes exercise classes through the town's exercise and youth service, and a non-profit organization called Lampin liikkujat. Beyond Toholampi sports hall, Jussinpirtti wellness center and local schools organize classes as well. Toholampi sports hall also has a gym, a sports field and an outdoor jogging track which serves as a skiing track in winter months.
Recently, the non-profit organization Lions Club Toholampi ry completed a boardwalk in the Paratiisisaari forest area. The boardwalk makes it possible to access Paratiisisaari in the summertime, and the route can also be used by people with disabilities. The boardwalk is one kilometre long and traverses the beautiful Hongisto marshland leading to Paratiisisaari's Kunnankämppä where hikers can take a longer break to enjoy beautiful nature and sit by a campfire. An 8-kilometre-long cross-country ski track zigzags across the same scenic area.
Toholampi also has a full-length disc golf field with 18 seats that can be enjoyed by amateur and professional frisbee throwers alike. Toholampi swim hall Lylyn Pisara is in Härkäneva, about 20 km away from the center of Toholampi. Härkäneva village association manages the swimming hall.
If you are looking for events in Finland or what to do in Finland this summer, why not try visiting the charming Toholampi region. You won't regret it!